About Asset Buyout Partners
Asset Buyout Partners is an industrial real estate company with a dedicated investment strategy focusing on mission critical real estate and infrastructure located in major Norwegian energy and maritime clusters
Strategic locations coupled with mission critical infrastructure provide comfort for activity well beyond contracted lifetime, underpinned by the attractiveness of the Norwegian Economic Zone - a highly attractive region offering access to advanced technology and know-how clusters, vast natural resources and a stable regulatory environment.
Our clusters are ideally located to capture and facilitate onshore and offshore activity, offering access to high quality infrastructure attractive to multiple industries such as oil and gas, offshore wind, aquaculture, hydrogen and biogas. Several of our tenants have diversified from oil and gas exposure, and now have considerable backlogs toward offshore wind and other alternative industries.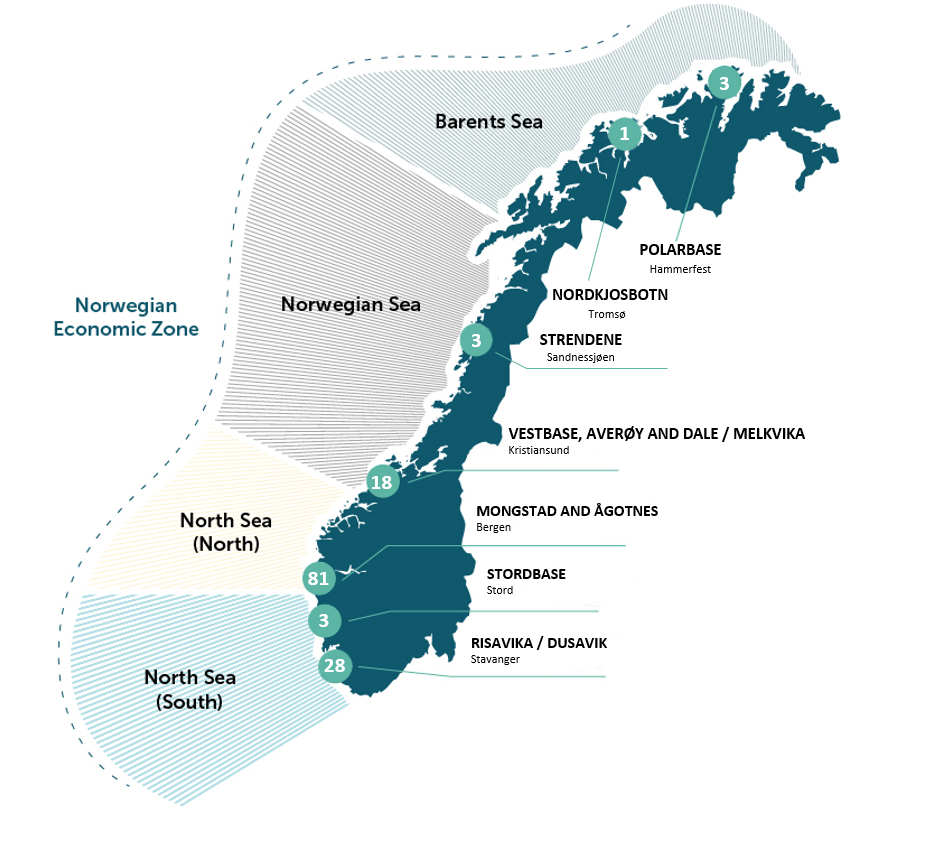 With a high concentration of leading industrial companies, energy and maritime clusters are ideal for exploring and developing circular economy initiatives. ABP works actively to promote more sustainable and circular operating models together with the customers.
Currently, Asset Buyout Partners owns or partly owns ca. 6 million square meters of land and infrastructure for supply of water, fuels and special products, and ca. 430,000 square meters of industry properties and ca. 1200 meters of deep-water quays. In our portfolio, we have a total of ca. 1,3 million square meters of zoned and undeveloped land, providing expansion opportunities for existing as well as new customers.
Asset Buyout Partners' vision is to be the leading investor and developer of industrial real estate and infrastructure in Norway
Our mission is to be the preferred landlord in our segment
Portfolio of mission critical real estate in strategic locations
Long term contracts with solid counterparties
Versatile properties with development potential
Asset Buyout Partners is a professional landlord and seeks long-term partnerships with our customers. Our expertise extends to structuring, owning, developing, financing and managing industrial real estate and infrastructure. The company is headquartered in Oslo with regional management teams serving our customers locally.

The company's largest owner is Fastighets AB Balder, which is the Nordic region's largest listed real estate company, listed on Nasdaq Stockholm with a balance sheet of around SEK 220 billion.
Asset Buyout Partners portfolio in numbers
Our people
There are no team members matching this criteria.